We compile for you the  most relevant news of the week . As always, paying special attention to those issues related to our specialty  in matters of immigration and  nationality . At Gemovir, we do everything possible to keep you up to date with  the latest news  and help you resolve any questions.
Organic Law 6/2021: news about the Civil Registry
This new rule, Organic Law 6/2021 , gives the green light to a Single Civil Registry and will promote the use of online applications as a way for procedures to be carried out.
This was approved last Wednesday in the Senate Plenary. In this way, Law 20/20211, on the Civil Registry, is modified.
As stated by the Ministry of Justice, the new Law will take another step in the » modernization of the public service of Justice .»
The Single Civil Registry will bring together all records in a single common database , as well as in a single app, which will make things much easier.
UGT and CCOO take to the streets
The UGT and CCOO unions , throughout this weekend, have taken to the streets again, taking advantage of the May 1 celebration.
In a context marked by the upcoming elections to be held in Madrid, both unions wanted to speak out to try to stop the extreme right and get the Government to listen to them and take them into account in their fight for workers' commitments to be fulfilled.
Residents of India in quarantine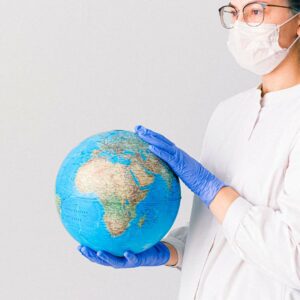 Among the most relevant news of the week, the days go by and the situation in India does not improve . Infections are increasing without brakes and it is estimated that the chilling figure of 370,000 new daily cases has already been exceeded.
In addition, they are registered as carriers of a new variant of the virus, B1617, which has already spread some cases throughout Europe.
The president of the Community of Madrid, Isabel Díaz-Ayuso , has already urgently requested the Government to implement measures to prevent the entry of travelers from India or to tighten restrictions on arrival at the Madrid-Barajas airport.
This has been done, and is published in the BOE:   Order SND/413/2021, of April 27 , which stipulates the quarantine conditions to which people coming from the Republic of India must submit . their arrival in Spain, during the health crisis situation caused by COVID-19.
---
These have been some of the most relevant news of the last 7 days. Did you know them all? Is the summary we prepare for you each week useful to you? Tell us,  your opinion interests us  and helps us improve.
As always, you can count on us.

At Gemovir we are an office specialized in Immigration.

We have a great team working to help you meet your work and personal goals.
If you have any questions, write or call us.
Together we will make it possible!