The Golden Visa procedure is one of the simplest migratory ways that exist to obtain a legal residence in Spain. This authorization is the key to entry into the country for the foreign investor.
It is a residence permit that does not require a minimum annual stay. An  easy procedure full of advantages.
However, it is also required not to be a citizen of the European Union and to meet a number of essential requirements.
In our office, as Immigration specialists, we have great experience in this type of permits. 
We know how to help you get a favorable resolution
Contact us

if you have any questions!
Then do you want to know what are the conditions that will be required to apply for the Golden Visa?
Here are all the details.
What is the Golden Visa?
In recent years this visa has gained great popularity because of how simple and fast it is to manage. We explain what it consists of, for whom it is designed, what Law regulates it and what advantages it has..
To whom is this authorization addressed?
The Golden Visa is a residence permit designed for those foreign investors outside the European Union and who want to move to Spain.
How is it obtained?
It is obtained by buying real estate or making a significant capital investment in our country.
Law of Entrepreneurs
This permit is one of those that is regulated by the famous Law of Entrepreneurs 14/2003. This entails certain differences and advantages regarding the procedure of other authorizations that are not regulated under this Law.
The requirements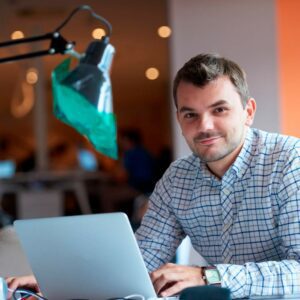 If you want to access the advantages of having the Golden visa, it is necessary that you choose to carry out one of these ways:
Make an investment in a real estate property with a minimum value of 500,000 euros.
Invest in a set of real estate properties that, in total, amount to a minimum of 500,000 euros.
You can also invest in bank deposits in Spanish financial entities a minimum amount of 1,000,000 euros.
Invest in a Spanish company or in a financial product that totals an amount of at least 1,000,000 euros.
Make the investment in public debt for an amount of at least 2,000,000 euros.
In addition to meeting these essential requirements:
Not to be a resident of the European Union.
To be over 18  years old.
Not to appear as rejected in those countries with which Spain has signed an agreement related to this situation.
To have health insurance, whether public or private.
To be able to demonstrate that you have sufficient economic means.
Pay the amount of the fees corresponding to the authorization and processing of the visa.
Lack of criminal record and not be in Spain in a situation of irregularity.
We recommend our article on the importance in Immigration of having the Certificate of antecedentes penales. Read it here.
How to apply for the Golden Visa?
As long as the necessary steps are carried out correctly and the documentation delivered is adequate, applying for the Golden Visa will be the most comfortable and simple procedure. The reason? This is one of the Immigration procedures that  can be managed on-line. This means you won't have to move and  you'll gain more time. You only have to sign the documents and we will take care of the rest.
Having experts in the field always helps to speed up the process and increase the chances that you will get a favorable resolution.
You can now request a Personalized Consultancy with one of our golden visa experts.
We will inform you of all the details that must be taken into account.
Required documentation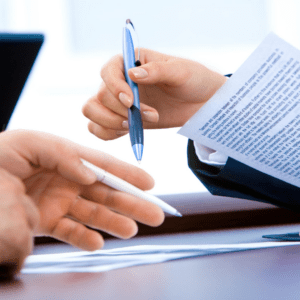 The main documents that you will have to submit  are:
ID or passport.
The visa form.
Registration that proves to be in possession of sufficient economic resources.
Documents that certify the investment made, depending on the way by which the 4 possible options have been chosen.
Important! In addition to the documentation mentioned above, more documents must always be submitted, depending on each specific one.
To have everything much clearer, we advise you to read our Article of Frequently Asked Questions about the Golden Visa. Click here.
Contact us! We will be happy to help you.
These are the advantages of having the Golden Visa
✔️Unlike other permits managed under the General Inmmigration Law, the Golden Visa can be  requested directly from Spain.
✔️It can be processed by the investor himself or a duly accredited representative.
✔️In addition, this authorization gives you the  right to live and work in Spain for 2 years, initially, instead of just 1 year.
✔️The second renovation is done after 5 years. As long as you continue to maintain the investment or purchase made. At that time, you will be able to get permanent residency.
✔️Possessing this visa gives you the option of moving freely  throughout the Spanish territory, as well as through the  26 European countries that make up the famous  Schengen treaty, among which are not the United Kingdom, Ireland or Cyprus
✔️Allows you to reside in Spain without the common requirement of having to stay in the country more than 183 days. It is only necessary  to have visited it once or in a timely manner.
✔️Another advantage that can be highlighted is  family reunification. The family gets to travels at the same time as the investor himself.
You can read our article on Family Reunification by clicking here.
We accompany you throughout process
As you already know, the main benefit of the Golden Visa is the simplicity and speed when it comes to obtaining the residence permit in Spain. That's why we encourage you to do so.
Usually, by choosing other ways, the procedures to reside in our country are usually more complicated and require more time and effort.
However, it is best to study the cases individually and find out which is the ideal alternative according to the situation of each client. Do not settle for less!
As always, you can count on us. At Gemovir we have a great team working to help you meet your personal and professional goals.
If you have any questions about these types of requests, write or call us.
Together we will make it possible!