If you plan to apply for the Golden Visa Authorization as a foreign investor to reside legally in Spain, you must be clear about the following: in addition to being one of the simplest and most advantageous procedures to settle in Spain, the main benefit is that you can do it at the same time as your family. In other means, your family may have the option to come with you and reside altogether.
Therefore, in this article we want to explain which members of your family can benefit from this procedure and obtain a residence as an investor relative in Spain. We will also delve into which steps have to be followed and what are the advantages regarding other immigration procedures for family members.
---
What is the Golden Visa?
The Golden Visa is known as the residence permit for foreign investors outside the European Union.
How is it obtained?
Through the purchase of real estate or through a capital investment in Spain.
What are the requirements?
You need to do one of the following:
👉Make an investment in a real estate property with a minimum value of 500,000 euros.
👉Invest in a set of real estate properties that, in total, amount to a minimum of 500,000 euros.
👉You can also invest in bank deposits in Spanish financial institutions a minimum amount of 1,000,000 euros
👉Invest in a Spanish company or in a financial product that totals an amount of at least 1,000,000 euros.
👉Make an investment in public debt for an amount of at least 2,000,000 million.
You can see the rest of the requirements by

clicking here

.
What rights does it grant?
Once granted, it allows you to both live  and work  in the country, as set out in section Two of Law 14/2013 on Support for Entrepreneurs and their Internationalization.
In addition, among many other advantages, as a holder of the Golden Visa you can grant your relatives the possibility of a residence in Spain that will allow them, even, to work. We give you more keys in the next point.
Family members who can accompany the Foreign Investor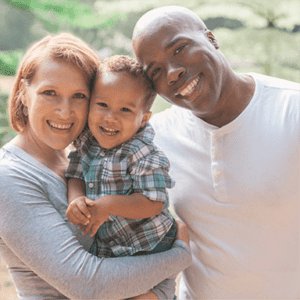 There is no doubt that one of the most complicated issues when leaving the country of origin is having to move away from the family we left there. That is why it is so important to know the advantages of obtaining a residence by investment, especially as far as family members are concerned. However, despite the simplicity, it is convenient to know that there are certain guidelines for regrouping to be possible.
Specifically, as a holder of the Golden Visa in Spain, your spouse and minor children may apply for a residence and work permit. Also, those that exceed 18, in case it can be proven that they depend economically on the main investor, that is, on you. Remember that the processing can be done jointly.
This is stated in Article 62.4. of Law 14/2013:
The spouse or person with a similar relationship, minor or older children who, depending on the holder financially, have not themselves constituted a family unit and dependent ascendants, who join or accompany the foreigners listed in Article 61 (1), may apply, jointly and simultaneously or successively, the authorization and, when appropriate, the visa.
Summarizing, they can accompany you:
Spouse or common-country partner.
Minor or older children who are economically dependent on the holder.
Ascendants in charge.
Is an additional investment required to bring a family member?
No additional investment is required for each family member you regroup. The holder of the Golden Visa must prove that he meets the general requirements, including that he has sufficient economic resources to support his family. These means can be tested in different ways: having income, assets, etc. On the other hand, you must have the corresponding medical insurance.
As an example:
If a married couple buys a property for 1,000,000 euros, both spouses will be able to obtain an investor visa. In case the value was of 500,000 euros, the buyer may acquire the investor visa and his spouse as a relative, accrediting that the investor has enough economic resources and health insurance for both.
In addition, if it is established that the purchase has been made under a community of property regime and its amount does not exceed twice the minimum specified, either spouse can obtain the Golden Visa and, the other, a family authorization.
 You can request specialized advice with one of our Golden Visa experts.
We will take care of everything!
Advantages for the relatives of the foreign investor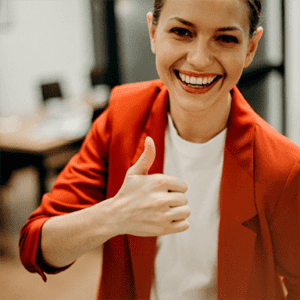 ✔️ Simultaneous Application:
👍This is possibly the most important advantage.
The Golden Visa in Spain allows the investor's relatives to process their residence simultaneously.
Meanwhile, in other family reunification procedures, such as those carried out under the Immigration Law, the main applicant must remain in Spain alone, and only after 1 year it is possible to request the reunification of their relatives. Therefore, they must be separated for a while, which does not happen with the Golden Visa.
✔️Over 18 years old:
If they are financially dependent on the holder of the Golden Visa and have not constituted their own family unit, children over 18 may also be regrouped.
In contrast, in other procedures, children over the age of 18 are not allowed to be regrouped unless » they have a disability and are not objectively able to provide for their own needs due to their state of health«. (Article 53(c) of the Aliens Regulations.
✔️Ascendants even under 65 years of age:
With the Golden Visa you can also regroup parents, even if they are under 65 years old, without having to wait 5 years to get regrouped.
In ordinary family reunification this can only happen «when they are in their charge, are over 65 years of age and there are reasons that justify the need to authorize their residence in Spain»  (Article 53 c) of the Aliens Regulations. Additionally, the applicant must have lived at least 5 years in Spain to be able to regroup their parents.
To have everything much clearer, we advise you to read our Article of Frequently Asked Questions about the Golden Visa. Click here.
We guide you through the process
As you have seen, as long as you have the chance, obtaining residence and reuniting your relatives  with the authorization of Golden Visa will be the best option.
We are aware of the number of people excited about the idea of living in Spain and being able to bring their family with them. This is possible through different ways, but without a doubt the Golden Visa Authorization is one of the easiest and fastest ways to do so.
Even so, it is essential to study each case individually in order to obtain the best alternative for each client.
---
As always, you can count on us. At Gemovir we have a great team working to help you meet your personal and professional goals.
If you have any questions about these types of requests, write or call us.
Together we will make it possible!